Random Tokyo



Photographers came from all different countries and places.
There are no similarities between thier backgrounds, but the love of photography made them some how all gather here in Tokyo now.
They tell thier own stories in Tokyo through photograph in their own unique way.

生まれ育ちは異なるものの、写真への愛をきっかけに奇遇にも東京の街に集まることになったフォトグラファー達。それぞれ独特な方法で写真を通して自分たちのストーリーを語っている。


KOKIA
2019 / color print / 20P / A5
by ShiShouFu
MOON LAND
2019 / color print / 20P / A5
by ShiShouFu
2000km Before Spring
2019 /color print
20P / A5 / 1000yen
by ShiShouFu
Lucid Dream
2020 / color print
24P / A5 / 1000yen
by ShiShouFu
Modest Love
2021 / color print / A5
by Shiori Ota
並行を囲む街
2021 / scoming soon
by Ayumi Shikama
傅 詩翔
ShiShou Fu
1993年台湾台南生まれ、2012年より台北四年間、2017年より京都一年間、2018年より東京を拠点に活動。
独自の世界観で訪れたところの風景を捉え、写真を通して自分らしいのエイリアンランドを作り出している。
Born in 1993, Tainan, Taiwan; Lived in to Taipei (2013-17), Kyoto (2017); now based in Tokyo.
Work at photography studio along-side her independent photography career.
She captures the landscape wherever she goes with her unique point of view and creates her own alien land through photography.
大田 詩織
Shiori Ota
1997年京都生まれ。
2020年より東京を拠点に活動。
美の多様性やボディポジティブなどのフェミニズム的内容を含む作品、他にもコラージュや詩を交えたロマンチックな作風を好み制作を続けている。
Born in 1997, Kyoto Japan.
From 2020 based in Tokyo.
She likes artworks that include feminist content such as diversity of beauty and body positivity, as well as romantic styles with collages and poetry.
四釜 歩美
Ayumi Shikama
1998年生まれ。東京都出身・在住の写真家。
2020年3月に東京綜合写真専門学校を卒業。
2020年9月にはグループ写真展「ランダムソース 」を開催し、精力的に作家活動を行っている。
ー その人だけの特別な美しさを残す人物写真や、
  家や街に存在する普遍的な日々を撮影し続けている。
Photographer. Borned in 1998 and raised in Tokyo.
Graduated from Tokyo College of Photography in March, 2020.
She held the Group photograph exhibition "Random sauce" on Sep. 2020. And continues as an active photographer since.
Photography mainly captures the unique beauty of each person and those common houses and streets that exist in daily life.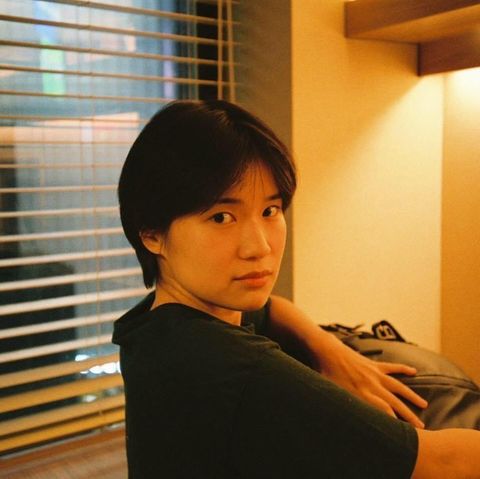 蔡 昀儒
Alina Tsai / Yun Ju Tsai
1992年生まれ、台北育ち。3歳から絵の勉強を始める。父の影響で写真を好きになり、プレゼントにhello kitty模様のフィルムカメラをもらう。最初の一本目は全部露出し過ぎ、失敗。大学ではスペイン語を専攻する。卒業したから日本文化を紹介する雑誌ー「秋刀魚」でカメラマンとイラストレーターとして働いていました。2018年から、フリーのカメラマンやイラストレーターになることにしました。現在、東京に移住。
Born in 1992, raised in Taipei. Started drawing since 3 years old. Like photographs due to father's influence, and received a hello kitty pattern film camera for presents. The very first film is all exposed. Majored in Spanish at college. Worked as a photographer and illustrator for a Taiwan's magazine which introducing Japanese culture. Currently work as a freelance photographer and illustrator, living in Tokyo.
汪 家偉
Jiawei Wang
1995年中国の四川省成都生まれ。 大学四年間アメリカで過ごし、国際移民政策と東ヨーロッパ圏のメディア、社会や思想を研究。大学在学中に写真を初め、京都に移住、2020年より東京を拠点に活動。
Photographer. Born in Chengdu, China. Graduated from Transylvania University, was majored in International Affairs and German Studies. Works mainly focus on relations between people and their surroundings.
金栗 歩
Ayumi Kanakuri
1996年スペイン生まれ
2015年大阪四年
2019年より東京を拠点に活動。