FAHFDR

JAPAN / TAIWAN

Tokyo based photography zine group.
Photographers came from all different countries and places.
There are no similarities between their backgrounds, but the love of photography made them somehow all gather here in Tokyo now.
They tell their own stories in Tokyo through photograph in their own unique way.

東京を拠点に活動する写真ZINEグループ。
生まれ育ちは異なるものの、写真への愛をきっかけに奇遇にも東京の街に集まることになったフォトグラファー達。それぞれ独特な方法で写真を通して自分たちのストーリーを語っている。









2019 TOKYO ART BOOK FAIR in TCP booth
2021 TOKYO ART BOOK FAIR in group FAHFDR
2022 PARCO KICHIJOJI ZINE FESTIVAL
2023 TIPEI ART BOOK FAIR in group FAHFDR (Applied)
2023 TOKYO ART BOOK FAIR in group FAHFDR (Applied)

2019 MOUNT ZINE19
2020 MOUNT ZINE20
2020 TINY ZINE ROOMS41
2022 MOUNT ZINE22




PUBLISHING

2023

Shibori2.8
2023 / color print
15×23 cm / 60P 6×9 in
by Ayumi Kanakuri
ねむたい。vol.2
2023 / color print / A4
by Yui Ogano
垣根-hedge- Karami

2023 / Kaarami, ink-jet print, Driftwood, soil, moss,seed, rock paints, acrylic paints / 210×297 / 23P

by Moeko Suzuki




coming soon




台湾非公式手冊
2023 / color print
by Rintaro Kanemoto






coming soon




SAKIMORI 2
2023 / color print
40mmx210mm / 20P / 1000yen
by Chen Hsiang




coming soon




RECIPE 01:
2023 / color print / A6 / 8P
by Tsai Yun Ju

2022


DEEP
2022 / colorprint
32P / A5 / 1000yen
by Hideo Yukita
supplement
2022 / colorprint
32P / A5 / 1000yen
by Hideo Yukita
without meaning
2022 / colorprint
by Hideo Yukita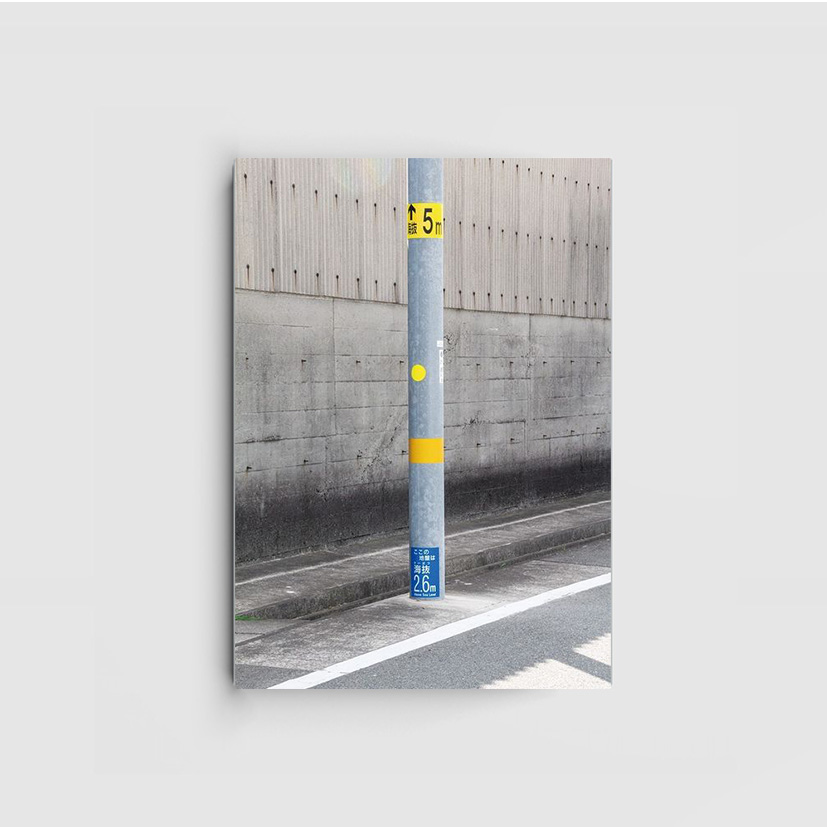 島風
2022 / colorprint
by Hideo Yukita
呱々の卋 -ココノヨ
2022 / ink-jet print, leaf / 210×148 / 31P
by Moeko Suzuki
MIGRATORY
2022 / color print A5 / 15 sheet/ 3289yen
by Tomoe Kashiwaya
ネ_充つる_

2020/color print/A4

by Moeko Suzuki


2021


飛行青椒Piment Airline:裸湯貓
2021/risograph
14P/B5/880 yen
by TzuYing Chuang (Collaborated with Chen Hsiang, Mengrung Lin)
Belle epoque
2021 / color print
40P / A4 / 1000yen
by Ayumi Kanakuri
Tokyo what
2021 / color print
40P / A4 / 1000yen
by Ayumi Kanakuri
ねむたい。
2021 / colorprint / A5 / 20P / 300yen
by Yui Ogano
あるくよ。
2021 / color print
40P / A4 / 1000yen
by Yui Ogano
YOKEI MONO
2021 / color print / A5
by Jiawei Wang
Wondering Minds

2021 / color print / B6

by Jiawei Wang





coming soon





meimei(2023)
by Tomoe Kashiwaya




2020-2018


ネ_充つる_
2020/color print/A4
by Moeko Suzuki
ukitomam
2019/ color print A5 square/ 16P/ 2500yen by Tomoe Kashiwaya
豫の者

2019 / laser print, cloth, acrylic paint / 297×210 / 46P

by Moeko Suzuki





2023 MENBERS












PRVIOUS MENBERS


大田 詩織
Shiori Ota
1997年京都生まれ。
2020年より東京を拠点に活動。
美の多様性やボディポジティブなどのフェミニズム的内容を含む作品、他にもコラージュや詩を交えたロマンチックな作風を好み制作を続けている。
Born in 1997, Kyoto Japan.
From 2020 based in Tokyo.
She likes artworks that include feminist content such as diversity of beauty and body positivity, as well as romantic styles with collages and poetry.
汪 家偉
Jiawei Wang
1995年中国の四川省成都生まれ。 大学四年間アメリカで過ごし、国際移民政策と東ヨーロッパ圏のメディア、社会や思想を研究。大学在学中に写真を初め、京都に移住、2020年より東京を拠点に活動。
Photographer. Born in Chengdu, China. Graduated from Transylvania University, was majored in International Affairs and German Studies. Works mainly focus on relations between people and their surroundings.
四釜 歩美
Ayumi Shikama
1998年生まれ。東京都出身・在住の写真家。
2020年3月に東京綜合写真専門学校を卒業。
2020年9月にはグループ写真展「ランダムソース 」を開催し、精力的に作家活動を行っている。
ー その人だけの特別な美しさを残す人物写真や、
  家や街に存在する普遍的な日々を撮影し続けている。
Photographer. Borned in 1998 and raised in Tokyo.
Graduated from Tokyo College of Photography in March, 2020.
She held the Group photograph exhibition "Random sauce" on Sep. 2020. And continues as an active photographer since.
Photography mainly captures the unique beauty of each person and those common houses and streets that exist in daily life.